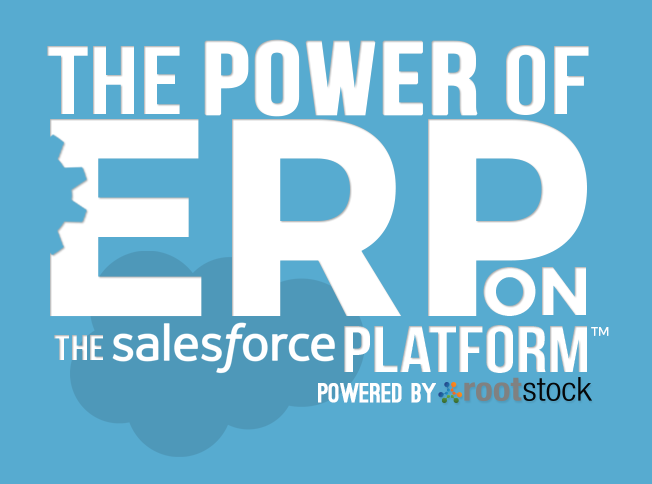 Starting May 15, Rootstock will be hosting an 8-week webinar series on the Power of ERP on the Salesforce Platform. This is the perfect opportunity to get a hands on look at the robust features available with ERP on Salesforce. Led by Rootstock Senior Vice President Worldwide Sales and Channels, David Stephans, these webinars will cover a variety of topics and include live product demos. Register today to learn more about Rootstock's Cloud ERP solution on the Salesforce Platform!
Click Here to register!
---
Details about the Webinar from Rootstock.com:
The Cloud has become the standard for business software, but where does ERP fit? Many software vendors have tried to repurpose their on-premise solution to fit the cloud but have failed to meet the demands of an on-demand economy. Rootstock Software is ERP built in the cloud and for the cloud. By leveraging the incredible features of the Salesforce Platform, Rootstock offers an application that can change the way you think about ERP and the Cloud. Curious? Come learn how Rootstock is enabling Manufacturers, Distributors and Supply Chain Management companies to run their End-to-End ERP business processes Native in Salesforce®.